Orthodontist Serving Riverside, CT
---
Embrace Orthodontics provides a full range of orthodontic services to patients in Riverside, CT, including Invisalign and early treatment. Our office is located in Stamford, CT, a short drive from Riverside, CT.
Contact us today to schedule your appointment!
---
Embrace Orthodontics
ADDRESS
HOURS
Monday - Friday | TBA
Saturday | Closed
Sunday | Closed

---
Request an Appointment
---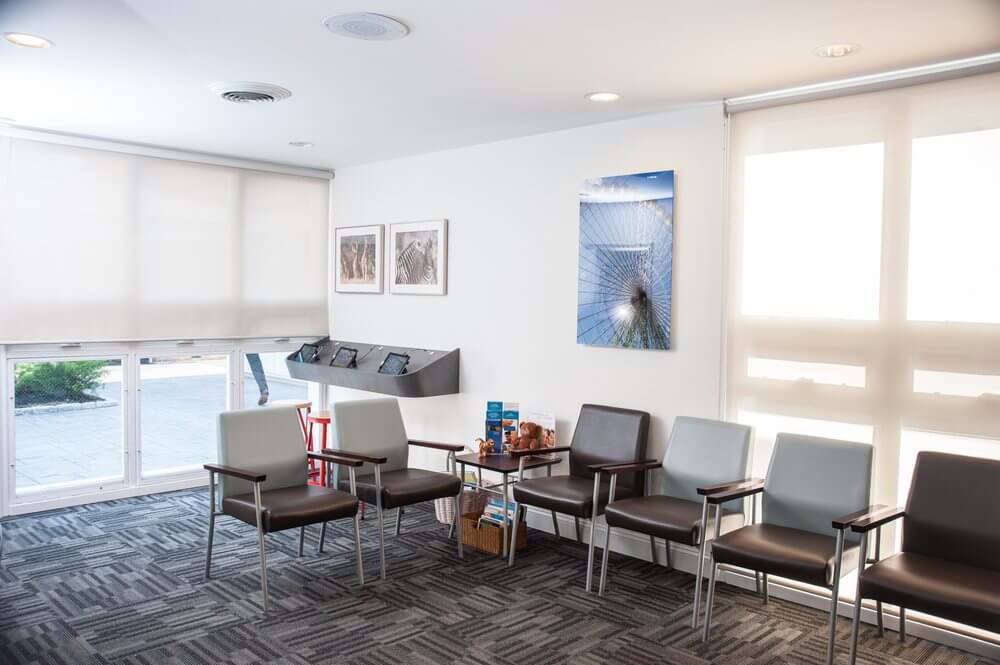 ---
Orthodontic Treatment in Riverside
---
Having a beautiful, straight smile has never been easier for the residents of Riverside. 
At Embrace Orthodontics, we strive to deliver an experience of excellence for our patients - from the time they step into our office. We incorporate technology and advancements in the world of orthodontics with our treatment plans. So, while traditional metal braces are still a very common option, they are not the only one. Damon Braces, Invisalign, Lingual Braces, as well as beneficial treatments like AcceleDent and VPro+ are all commonly used within our practice. 
It is our passion to create healthy, functional, and beautiful smiles - and our incredible team of dental professionals is there to make sure it happens. 
Are you ready to get started transforming your smile? We have two convenient office locations - Westport and Stamford. Schedule your appointment today!
---
Questions About Your Appointment? We've Got Your Answers
---
---
Our Patients Are Talking!
---
We work hard to provide a great experience for all of our patients.
---
"So happy here! Dr. Emily and her team are so professional and the receptionists are great and easy to make an appointment with. The office is clean and easy to get to from Greenwich. Recommended for both adults and children."
---
"Dr. Emily is a high energy highly proficient orthodontist. My daughter and I immediately felt comfortable and she knew exactly how to handle our dental situation. I have no fear for the upcoming braces that we will be needing."
---
"Embrace orthodontics is the best! Dr Driesman and her staff are knowledgeable, caring and have made the entire orthodontics experience a very pleasant one for my daughter. I wouldn't go anywhere else!"
---
Directions from Riverside, CT
---
Take Owenoke Way to Sound Beach Ave
Head east on Owenoke Way toward Wesskum Wood Rd
Continue onto Wesskum Wood Rd
Take Laddins Rock Rd, Havemeyer Ln, Palmer Hill Rd, Stillwater Rd and Bridge St to 4th St in Stamford
Turn left onto Sound Beach Ave
Slight right onto Laddins Rock Rd
Continue onto Havemeyer Ln
At the traffic circle, continue straight to stay on Havemeyer Ln
Turn right onto Palmer Hill Rd
Turn left onto Stillwater Rd
Turn right onto Bridge St
Turn right onto Summer St
Turn left onto 3rd St
Turn left onto Bedford St
Turn left at the 1st cross street onto 4th St
Embrace Orthodontics will be on the left
Call us today at 203-324-3121 to schedule your appointment!
---