Contact Our Stamford Office: Embrace Orthodontics
---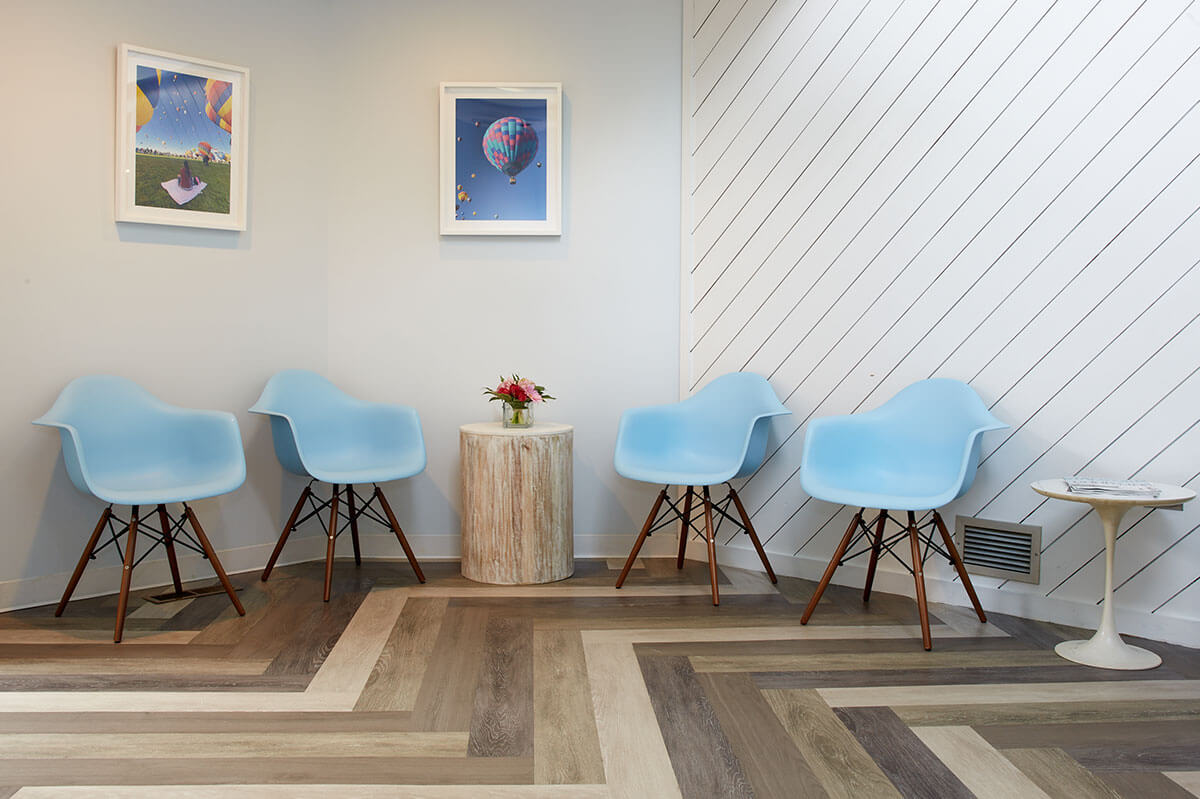 ---
Our Orthodontic Services
---
Embrace Orthodontics provides a wide range of orthodontic services in Stamford, Connecticut and the surrounding area. Call 203-324-3121 to schedule a complimentary consultation. 
Most children, teens, and even some adults will need orthodontic treatment at some point in their lifetime. Having straighter teeth can help you feel more confident and improve your dental and oral health. From various types of braces to clear aligner systems like Invisalign, Embrace Orthodontics offers a range of teeth straightening options. 
Our Orthodontic Services
Our extensive range of of orthodontic services includes: 
Metal braces.

Traditional metal braces are still a highly effective teeth straightening treatment. Braces can treat most orthodontic conditions from mild to severe cases. Whether you have crowded teeth, crooked teeth, an overbite, underbite, crossbite, or other conditions, metal braces can correct it. 
Clear braces.

Clear braces are less noticeable than metal braces because they are made of a material that blends into your teeth. The clear brackets can shift your teeth as effectively as metal braces, but with less effect on your appearance. 
Lingual braces.

Lingual braces are metal brackets that attach to the back of the teeth. They are still capable of straightening your teeth, but they do so from behind where they are less noticeable. 
Invisalign.

Using clear plastic aligners that fit over your teeth, Invisalign shifts your teeth into proper alignment. Invisalign can correct many of the same orthodontic issues as braces can, but the aligners are virtually invisible. 
Acceledent and VPro Plus.

These are two different options that help to accelerate your orthodontic treatment. They can be used in combination with braces or other teeth straightening systems to shorten your overall treatment duration. 
Sleep apnea treatment.

If you snore when you sleep, you may suffer from sleep apnea, a condition that causes you to stop breathing periodically while sleeping. We provide treatment for sleep apnea in the form of an oral appliance that properly positions your jaw to open your airway while you're sleeping. 
Palate expanders.

Crowding of the teeth in the upper jaw can be alleviated with the help of a palate expander. This appliance gently spreads the upper jaw to make more room for the teeth. 
---
Frequently Asked Questions
---
---
---